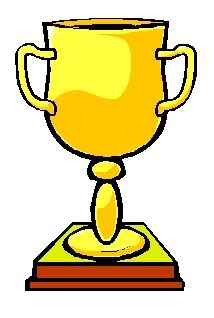 As I mentioned in a
previous post
, I entered Leah Michaels
CHASE THE DREAM CONTEST
. In this contest, if your entry isn't chosen, you can re-submit as long as you haven't been picked as a finalist or mini-critique winner. I've entered every week since they began accepting submissions six weeks ago and I've finally been chosen! Not as a finalist, but as a mini-critique winner! Yes, Yes, Yes! I'm so excited! Leah Michaels gave a great critique of Dangerous Desires. She said,
"And this is a delightful piece of writing – it's well-constructed, and it gives us a wonderful portrait of a character."
How nice is that? What a great boost to the ego, ay? I'm a very happy camper, to say the least. The comments and suggestions she provided were a HUGE help and what's even better is she answered some questions I've been struggling with. I just wish I'd have been picked a week earlier, before I entered Karin Table's
First Line Contest,
then I could have made changes to my entry before I submitted. Oh well, it's done and I made it to the second round in that contest, so my entry can't be all that bad. :) If you'd like to see Leah's critique of my 1,000 word entry (actually, it's more like around 750 words), click
here
. And if you'd like to add any suggestions of your own, please don't hesitate to leave me a comment. :) Now, I'm off to read Leah's writers guide CREATING ROMANTIC CHARACTERS and WRITING THE ROMANCE NOVEL (maybe I should have done that before entering her contest) and apply her suggestions to my WIP.
Happy Writing!