With great sadness I learned that Rob Ashton, well known romance novel cover-model, passed away Monday, August 26, 2007 from complications due to an extended illness.
This was very sad and unexpected news to many in the romance industry, and the news of Rob's death spread like wildfire within the romance writer and reader community. Notices were posted to online writers lists, websites and blogs and several Myspace bulletins broadcast the sad news with requests to re-post the bulletin, in an effort to spread the word and pay respects.
Not only was Rob a hunky romance novel cover model, in 1995 he was voted Romantic Times Mr. Romance. The title landed him a gig, among other things, along with model Linda Ryan, to pose for the cover of Janice Reams Hudson's 1996 novel, APACHE FLAME and his career took off. To many women's delight, the 6ft tall, black hair, hazel eyed, 197 lb hunk went on to grace many more romance novel covers. Some covers include:
You Belong to My Heart by Nan Ryan
Prince of Shadows by Susan Krinard
Captivated by Coleen Corbet
White Wind by Susan Edwards
The Pirate by Kate Hoffman
Lakota Dawn by Janelle Taylor
Apache Flame and Hawks Woman both by Janice Reams Hudson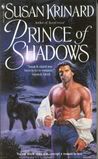 Rob was also a dancer with the well-known and popular Chippendale's and traveled all over the world. Then, he entered the 1996 Mr. Romance contest and the rest, as they say, is history.
Rob was more than just a handsome face, he had other interests besides posing for photo shoots and romance novels. He was a website developer and helped create his own official website. He loved communicating with his fans and added a chat forum, so he could do just that. He liked motorcycles, and enjoyed riding with his father, who, says Rob, had a huge impact on his life.
He loved helping with charities and collected teddy bears, along with his long-time friend,
Kelli Salkin
(Romance Model, RT Convention and other romance related Web Designer), at the 2001 Romantic Times convention in Orlando for the
Hugs with a Heart
charity.
Rob completed a Real Estate course and received his Realtor's license. He was a personal physical fitness trainer and created the EUROPEAN NUTRITIONIST, an online training and certified Euro Nutrition program done via Live Cam.
He was a friendly, down to earth, modest man with a big heart that overflowed with love and kindness. To prove that, read the following quote by Rob. It was taken from the 2001 Romantic Times article,
UP CLOSE AND PERSONAL WITH ROB ASHTON
:
I believe that destiny and free will actually coexist at the same time and that everything we do is part of our destiny. We are all here for a reason, and we repeat behaviors to learn from them and grow. I believe there's a lot more to this life than just what's seen, and as I grow, I find that my priorities have changed and that there are some truths that are as real as gravity, although unseen; there are laws of the universe that apply to us all. For example, what you put out comes back to you even more, so. On my site we're giving to several worthwhile causes-not because it's the thing to do, but because it's about real people caring, sharing, giving, and helping those who need it, and it returns in much greater amounts...that's what life is really about!
Rob was a talented model and he was a kind and generous man. My prayers are with his mother and his extended family. Rob will be sorely missed.
Godspeed, Rob.
*SPECIAL ANNOUNCEMENT*
Kelli set up a special
message board
which is linked from Rob's website, where you can post your goodbye's to Rob and your condolences to his family.
Kelli will be compiling posts from the message board for a special Romantic Times memorial commemorating Rob, so keep your eyes peeled and your ears open.
Visit Kelli's Web Design
Myspace
page